Do you want to stay logged in?
For your security, you will be logged out shortly.
Mangrove Jack's M42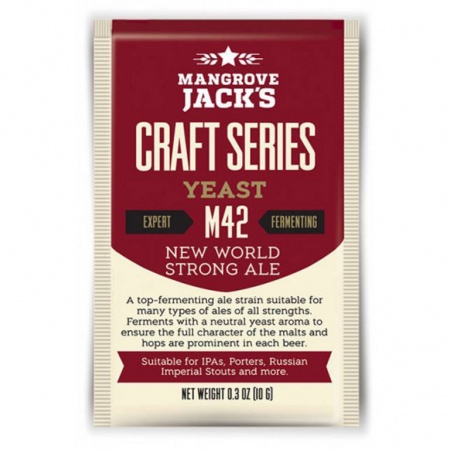 Click to Enlarge
New World Strong Ale

A top-fermenting ale strain suitable for many types of ales of all strengths. Ferments with a neutral yeast aroma to ensure the full character of the malts and hops are prominent in each beer.

Suitable for IPA's, Porters, Russian Imperial Stouts and more.

Attenuation: High (77 - 82%)
Flocculation: Very High

Sold in 10g sachets.

Dry yeast is a gluten free product.
Price: $4.99
Ship Weight: 0.03 Pounds
SKU: BSG-BZZZ3704

There are no reviews for this product. Please consider writing one.
Write a Review