Do you want to stay logged in?
For your security, you will be logged out shortly.
Organic Amber Rice Malt Cereal - Hot Cereal - 1 LB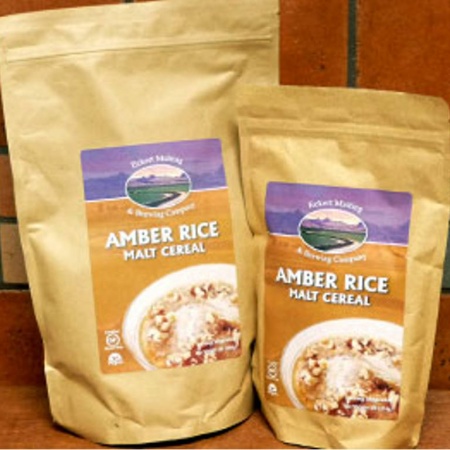 Click to Enlarge
Produced by Eckert Malting & Brewing Company
Certified Gluten-Free

Enjoy the maltiness of Organic Amber Rice Malt with your breakfast or in your baked goods!

Preparation instructions:
1/2 cup malted rice cereal
1 3/4 cups water
A dash of salt to taste
Add milk, butter, sugar, honey, etc. as desired

Sold in 1 lb bags
Price: $7.99
Ship Weight: 1.02 Pounds
SKU: EKARMC#1


By Susie
By Valued Customer on 12/10/2018
I have been gluten-free for the last 15 years. This is by far the best hot cereal product that I have tried. The malt flavor gives the cereal a sweet nutty flavor. I vastly prefer the texture of this rice cereal to the texture of oat-based cereals which are too heavy and other rice cereals which are often too thin. This cereal has a smooth texture and is delicious with fruit, nuts, brown sugar, milk, and honey as well as just plain. I was pleased with the generous quantity of cereal which comes in each bag for the price. Delicious! and a wonderful pick me up for cold winter mornings! Thank you GFHB.
---
Write a Review