Do you want to stay logged in?
For your security, you will be logged out shortly.
Magnum Pellet Hops - 1 OZ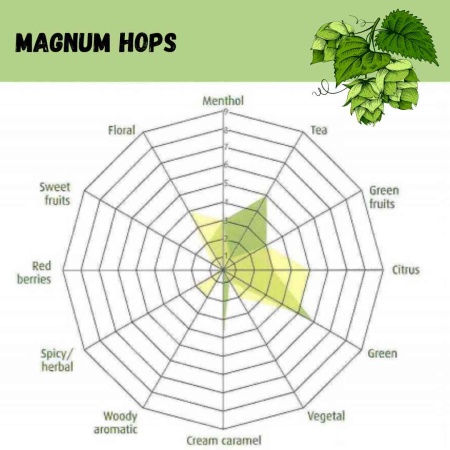 Click to Enlarge
A German thoroughbred with limited Pacific Northwest plantings. Prized for its high bittering value, the aromatic nature is one of spice and citrus.

Typical Beer Styles: All beers, particularly lager, Pilsner, stout.

Alpha Acid: 13.7%

Sold in 1 OZ bag
Price: $2.59
Ship Weight: 0.07 Pounds
SKU: [K]BSG-HGMA001Z

There are no reviews for this product. Please consider writing one.
Write a Review