Do you want to stay logged in?
For your security, you will be logged out shortly.
Briess White Sorghum Syrup 45DE - 3.3 LB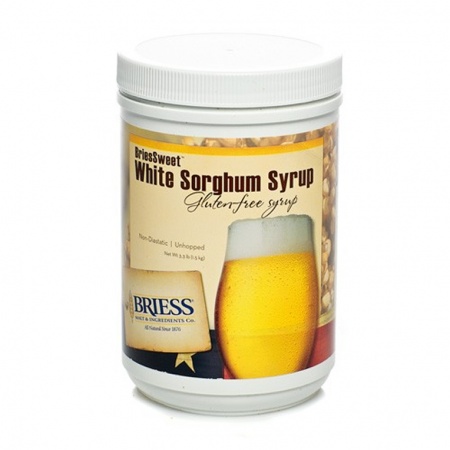 Click to Enlarge
Made from 100% pure white sorghum grain, BriesSweet™ White Sorghum Syrup 45DE provides proteins and amino acids necessary for yeast nutrition, head retention and body along with color and flavor. This unique extract closely mimics the functionality and flavor of malt extract. Use as a 1:1 replacement to produce gluten free beer.

Color: Lovibond 3.0
PPG: 1.037 or 37 gravity points per gallon

Sold in 3.3 lb container - Limit 4 per order
Price: $14.99
Ship Weight: 3.52 Pounds
SKU: BSG-AZZZ1249

There are no reviews for this product. Please consider writing one.
Write a Review