Do you want to stay logged in?
For your security, you will be logged out shortly.
Dried Black Currants - 1 LB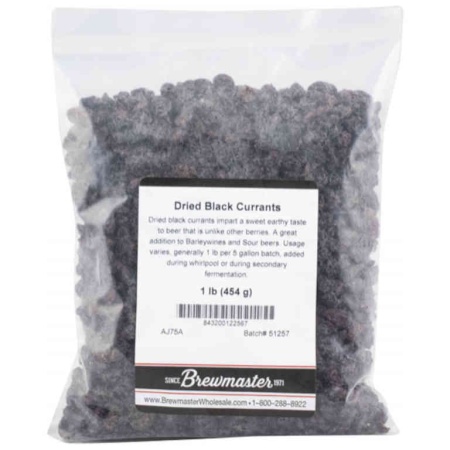 Click to Enlarge
Dried black currants impart a sweet earthy taste to beer that is unlike other berries. A great addition to Barleywines and Sour beers. Usage varies, generally 1 lb per 5 gallon batch, added during whirlpool or during secondary fermentation.

Sold in 1 LB bag
Price: $9.99
Ship Weight: 1.03 Pounds
SKU: BM-AJ75A

There are no reviews for this product. Please consider writing one.
Write a Review