Do you want to stay logged in?
For your security, you will be logged out shortly.
Maltodextrin - Tapioca - 1 LB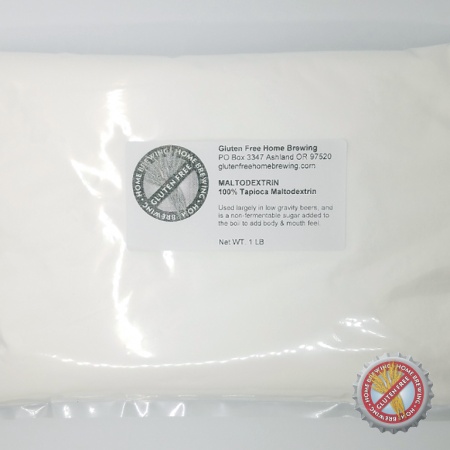 Click to Enlarge
Maltodextrin is used largely in low gravity beers, and is a non-fermentable sugar added to the boil to add body and mouth-feel to the beer. Made from tapioca. (Maltodextrin can be made from corn, rice, potato, tapioca and wheat; but usually the ingredients label does not include the source making it difficult to determine if it is made from wheat which contains gluten.)

Maltodextrin does not produce any flavors, and does not add alcohol to your beer.

Sold in 1 LB bag
Price: $7.99
Ship Weight: 1.08 Pounds
SKU: GFHB-MDT

There are no reviews for this product. Please consider writing one.
Write a Review