Do you want to stay logged in?
For your security, you will be logged out shortly.
Lallemand Belle Saison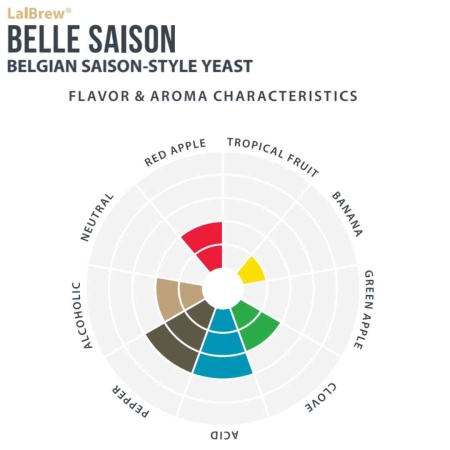 Click to Enlarge
Belle Saison is an ale yeast of Belgian origin selected for its ability to produce great Saison-style beer. The propagation and drying processes have been specifically designed to deliver high quality beer yeast that can be used simply and reliably to help produce ales of the finest quality. No colors, preservatives or other unnatural substances have been used in its preparation.

ATTENUATION - high
FLOCCULATION - low

Sold in 11 g sachets.

Dry yeast is a gluten free product.

!!Sale yeast has been cold stored and has recently expired!!
Price: $4.99
Ship Weight: 0.03 Pounds
SKU: BSG-BZZZ3615

There are no reviews for this product. Please consider writing one.
Write a Review