Do you want to stay logged in?
For your security, you will be logged out shortly.
Men's Custom T-Shirt - Black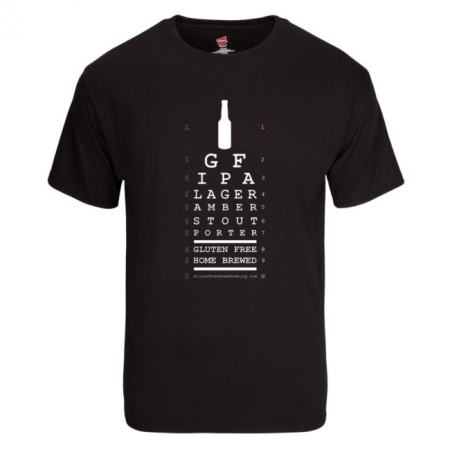 Click to Enlarge
Show your Gluten Free Home Brewing pride with this comfortable, casual and loose fitting 100% cotton t-shirt. Front of shirt has a beer stylized eye chart including each beer style of our GFHB recipe kits, and proudly lets others know your beer was home brewed!

This men's custom t-shirt is printed to order! Prepayment is required; which includes shipping/handling.

ALWAYS IN STOCK: Please contact us via the Contact Us page with the sizes and quantities you would like to order today!
Price: $19.99
Ship Weight: 0.38 Pounds
SKU: GFHBMTB

There are no reviews for this product. Please consider writing one.
Write a Review