Do you want to stay logged in?
For your security, you will be logged out shortly.
CellarScience SAISON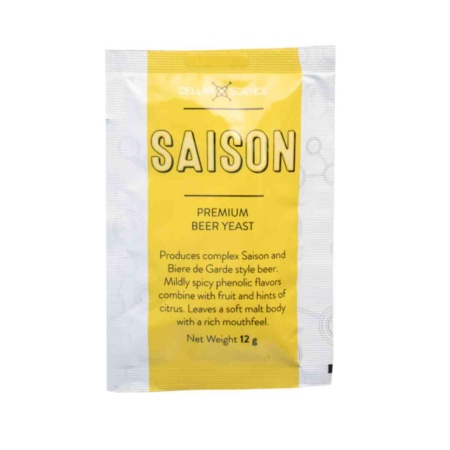 Click to Enlarge
Ferment delicious Saisons with hints of fruit and citrus plus all the classic spicy phenolic flavors. SAISON ferments very dry but leaves behind a beer with a soft malt body and rich mouthfeel. Like all CellarScience yeast, SAISON is eligible for direct pitch straight into your wort. CellarScience provides 12g of yeast per sachet, which is up to 9% more than any other brand of dry yeast. Every batch of yeast is PCR tested to ensure quality.

Optimum Fermentation Temp: 62-75°F
Flocculation: Low
Alcohol Tolerance: 12% ABV (WY3711 12%, IYB64 12%)
Attenuation: up to 95%
Price: $3.99
Ship Weight: 0.03 Pounds
SKU: BM-DY107B

There are no reviews for this product. Please consider writing one.
Write a Review