Do you want to stay logged in?
For your security, you will be logged out shortly.
CellarScience GERMAN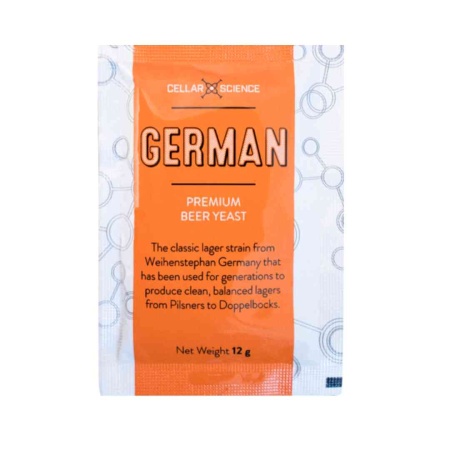 Click to Enlarge
The classic lager strain from Weihenstephan Germany that has been used for generations to produce clean, balanced lagers from pilsners to doppelbocks. Like all CellarScience yeast, GERMAN is eligible for direct pitch straight into your wort. CellarScience provides 12g of yeast per sachet, which is up to 9% more than any other brand of dry yeast. Every batch of yeast is PCR tested to ensure quality. GERMAN has been selling to pro breweries for awhile but was just recently packaged down to sachets for homebrewers.

Optimum Fermentation Temp: 54-62°F
Flocculation: High
Alcohol Tolerance: 9% ABV (WY2124 9%)
Attenuation: 78-85%
Similar Strains: W-34/70
Price: $3.99
Ship Weight: 0.03 Pounds
SKU: BM-DY104B

There are no reviews for this product. Please consider writing one.
Write a Review