Do you want to stay logged in?
For your security, you will be logged out shortly.
A Mosaic Galaxy IPA - Extract Recipe Kit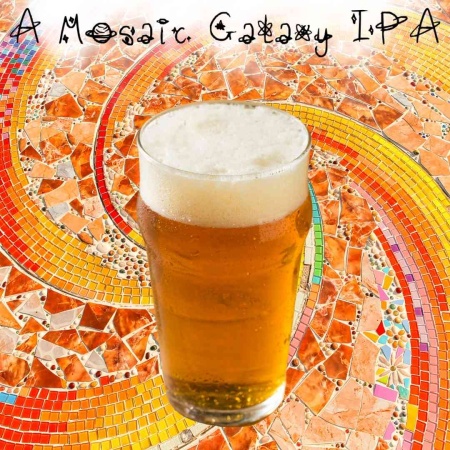 Click to Enlarge
Good Grains Recipe Kits ~ Gluten Free Crafted Beer

BEER PROFILE:
Original Gravity: 1.040
Final Gravity: 1.006
Alcohol By Volume: 4.61%
Color SRM: 7.77
Bitterness IBU: 104.2
Yield: 5 gallons

This extract recipe kit introduces the new home brewer to using a small amount of malt that is steeped for a short period of time without the need for any additional equipment. The malt adds to the flavor profile of the finished beer, and comes pre-milled inside of a grain steeping bag. Simply add the prepared bag containing malt to a small amount of water before you add the rest of the ingredients. It's that simple!

KIT INCLUDES: Step-by-step brewing tutorial including boil instructions, Sorghum syrup 45DE, Biscuit 15L Rice Malt, Roasted Goldfinch Millet Malt, Red-Wing Millet Malt, Tapioca Maltodextrin, Galaxy hops, Mosaic hops, Whirlfloc tablet, Lallemand Verdant yeast

INGREDIENTS NEEDED BUT NOT INCLUDED: 2.5 tsp Yeast Nutrient, Priming sugar (if bottling)

EQUIPMENT NEEDED: 6+ gallon brew kettle, Primary fermenter with lid, Secondary fermenter w/ lid (optional), Airlocks, Sanitizer, Thermometer, Stainless stirring spoon, Bottling or kegging equipment
Price: $66.69
Ship Weight: 9.42 Pounds
SKU: GFHB-EX-MOSGALX


Decent IPA
By David on 06/17/2023
Made a few mistakes on this one. I added the last 1oz of @0 hops in the boil after I was cooling down at around 180F. Also, didn't do the best job filtering the hops out so I think it turned out a bit more acidic than I wanted. I used a secondary fermentation container for the 1st time with the dry hop and didn't get any further FG after this. OG was 1.050 since I used enzymes and FG was 1.012. Plan is to skip secondary fermentation from now on. I dry hopped 6 days before bottling which from reading on the Facebook group 3 days may reduce some bitterness. Overall, good 🍺 with a solid malt flavor and decent hop profile. Moving into all grain now so probably won't make again, but definitely worth it to get my IPA kick.
---
Write a Review