Do you want to stay logged in?
For your security, you will be logged out shortly.
Gluten-Free Brewing (book)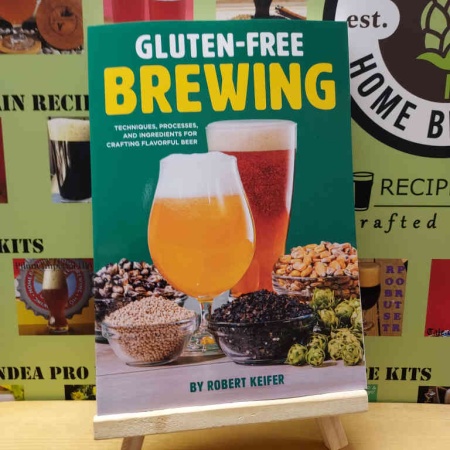 Click to Enlarge
Techniques, Processes, and Ingredients for Crafting Flavorful Beer
By: Robert Keifer

Gluten-Free Brewing includes a discussion of available gluten-free ingredients, how to source them, and how to malt them. Explore the world of ancient grains and adjuncts and learn how today's malted and roasted varieties can be used to brew to-style beers. Learn about different mashing techniques, when to use them, what additional ingredients and enzymes can help throughout the brewing process, and how they can deliver specific flavors in your beer. Take a deep dive into recipe formulation and fermentation challenges, as well as flavor, body, head retention, and color considerations when using these not-so-alternative grains to create mainstream flavors.

More than 30 tested recipes are included to help brewers explore British, German, Belgian, New World, and ancient-style beers. Gluten-Free Brewing will teach you how to brew full-flavored, world-class gluten-free beers.

Sold individually
Price: $19.95
Ship Weight: 0.13 Pounds
SKU: BA-442/Z

There are no reviews for this product. Please consider writing one.
Write a Review