Do you want to stay logged in?
For your security, you will be logged out shortly.
Cheese Starter Culture - Chevre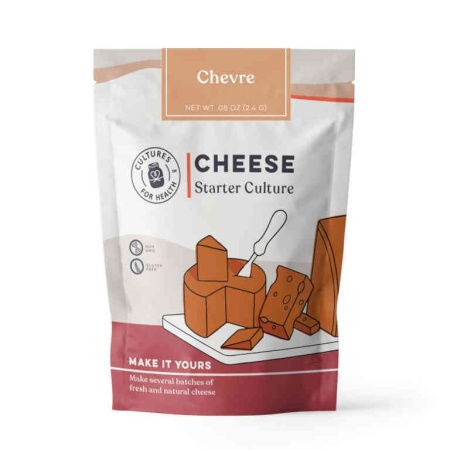 Click to Enlarge
Soft, spreadable goat cheese is easy to make with this starter culture.

Each bag contains:

4 packets, each packet contains both starter culture and rennet.
Instructions for using this culture are included and may be found here.

Chevre Starter Culture Ingredients:

Lactose, Ascorbic Acid, Lactic Bacteria (_Lactococcus lactis supsp. Lactis, Lactococcus lactis subsp. cremoris, Lactococcus lactis subsp. diacetylactis, Leuconostoc mesenteroides subsp. cremoris)
Organic Vegetable Rennet

Sold individually.

AVAILABLE STOCK: Product availability dependent on current inventory; Any charges for out-of-stock product will be refunded.
Price: $12.99
Ship Weight: 0.63 Pounds
SKU: CH-5-1S

There are no reviews for this product. Please consider writing one.
Write a Review