Do you want to stay logged in?
For your security, you will be logged out shortly.
Orange Blossom Elixir 2 oz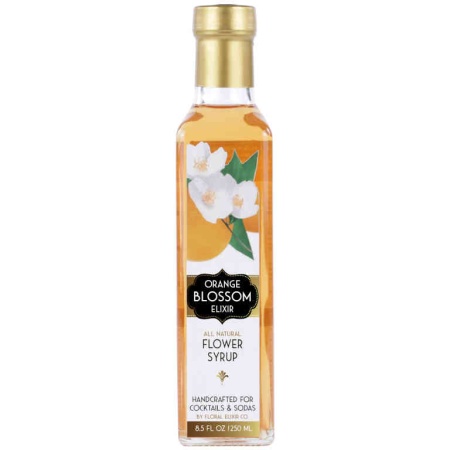 Click to Enlarge
Orange blossoms have traditionally been added to culinary delicacies around the world. This Elixir was created by combining fragrant orange blossoms and pairing it with a light tangerine undertone to make this Elixir especially smooth.

Tasting Notes - Strong citrus, tangerine, earthy

Ingredients: Pure cane sugar, filtered water, natural orange blossom water, orange blossom extract, tangerine extract, citric acid, plant-based color.

Sold in 2 oz bottles.
Price: $9.59
Ship Weight: 0.34 Pounds
SKU: FEC-MOBE

There are no reviews for this product. Please consider writing one.
Write a Review