Do you want to stay logged in?
For your security, you will be logged out shortly.
Juniper Berries, Blue (Whole) - 1 OZ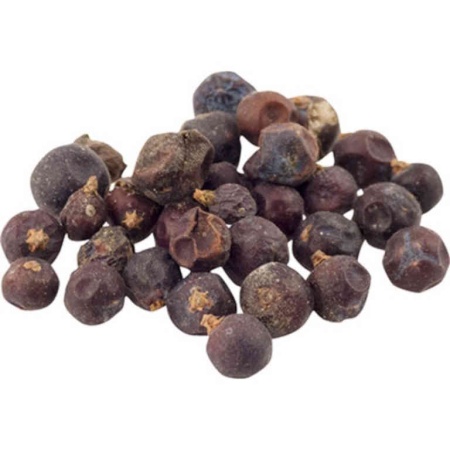 Click to Enlarge
Common juniper is a small evergreen tree that is related to cedar, cypress and other conifers. The mature, dark-colored cones, or berries, are used to lend a slightly citrus and pine-like flavor to foods and beverages. In Northern Europe, juniper berries are used as a spice to season game meats and sauerkraut, as well as beer. The berries are also the key flavoring agent in gin.

Sold in 1 OZ bag.
Price: $2.49
Ship Weight: 0.13 Pounds
SKU: BM-AJ76

There are no reviews for this product. Please consider writing one.
Write a Review