Do you want to stay logged in?
For your security, you will be logged out shortly.
Cote des Blancs Wine Yeast 5 g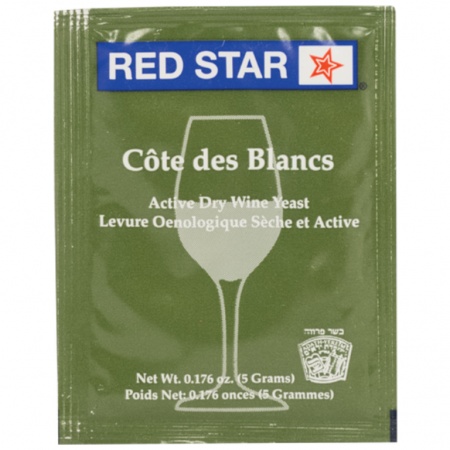 Click to Enlarge
Cote des Blancs is also known as Epernay II. It is recommended for Chardonnay, Riesling, mead and cider, as well as fruit wines, particularly apple. it imparts a fruity aroma in both red and white wines. A slow fermenter that works best between 50 and 80 degrees. This strain will not ferment to a dryness at the low end of the range, leaving residual sugar resulting in a sweeter wine.

Sold in 5 g sachets.

AVAILABLE STOCK: Product availability dependent on current inventory; Any charges for out-of-stock product will be refunded.
Price: $1.79
Ship Weight: 0.07 Pounds
SKU: BSG-BZZZ4908

There are no reviews for this product. Please consider writing one.
Write a Review