Do you want to stay logged in?
For your security, you will be logged out shortly.
PVC Free Gas Tubing Assembly - Ball Lock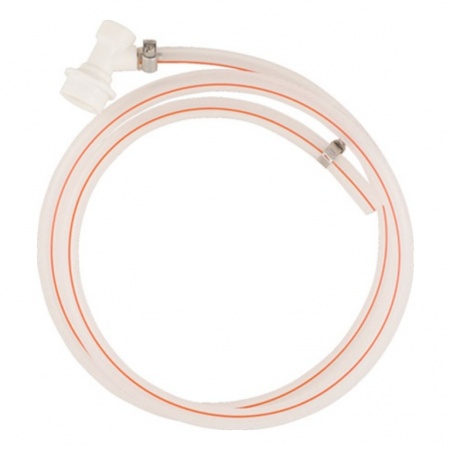 Click to Enlarge
An upgraded version to standard gas tubing assemblies. Includes 5 ft of 5/16" Ultra Barrier Gas™ PVC Free Beer Tubing, ball lock gas-in quick disconnect (barb) and two hose clamps. EJ Beverages' cutting edge Ultra Barrier Gas™ tubing has a number of advantages over regular Vinyl tubing:

-Clear tubing with red stripe for identification as low pressure gas line
-PVC Free and BPA Free - containes no DEHP phthalates or other plasticizers
-Environmentally friendly production - does not emit dioxins
-Remains flexible at lower temperatures
-Temperature range of -40 to 125° F
-Pressure rated up to 60 psi

Sold individually.

AVAILABLE STOCK: Product availability dependent on current inventory; Any charges for out-of-stock product will be refunded.
Price: $16.99
Ship Weight: 0.49 Pounds
SKU: BM-KEG562

There are no reviews for this product. Please consider writing one.
Write a Review