Do you want to stay logged in?
For your security, you will be logged out shortly.
Hallertau Blanc Pellet Hops - 1 OZ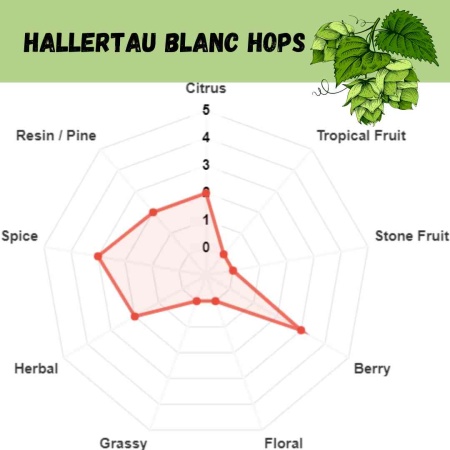 Click to Enlarge
Great whirlpool and dry hop addition takes full advantage of the very high myrcene fraction. With its pronounced tropical profile, Hallertau Blanc has strong affinity for many of the same styles as southern hemisphere hops: IPA, Belgian ales, wheat beer, and Brett fermentations.

Moderate to strong featuring pineapple, gooseberry, white grape, fresh lemongrass stalk, and passionfruit. Reminiscent of many recent Southern Hemisphere varieties, but with a cleaner, less "dank" profile.

Alpha Acid: 9-11%

Sold in 1 OZ bag
Price: $2.99
Ship Weight: 0.07 Pounds
SKU: BSG-HBLC001Z

There are no reviews for this product. Please consider writing one.
Write a Review