Do you want to stay logged in?
For your security, you will be logged out shortly.
SilaFine - 1 oz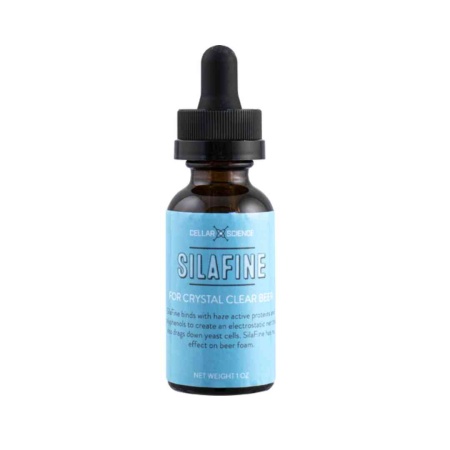 Click to Enlarge
SilaFine is an easy-to-use, vegan friendly fining agent that quickly creates crystal clear beer by removing yeast and haze-forming particles. This highly effective clarifier will eliminate or greatly reduce the need for filtration without affecting flavor. SilaFine is a unique, negatively charged silica sol fining agent that binds with positively charged haze active proteins and polyphenols to create an electrostatic net that also drags down yeast cells. SilaFine does not target foam active head forming proteins, so the beer foam in glass is unaffected.

Sold in 1 oz bottle

AVAILABLE STOCK: Product availability dependent on current inventory; Any charges for out-of-stock product will be refunded.
Price: $2.79
Ship Weight: 0.21 Pounds
SKU: BM-AD103A

There are no reviews for this product. Please consider writing one.
Write a Review