Do you want to stay logged in?
For your security, you will be logged out shortly.
Triple Scale Wine and Beer Hydrometer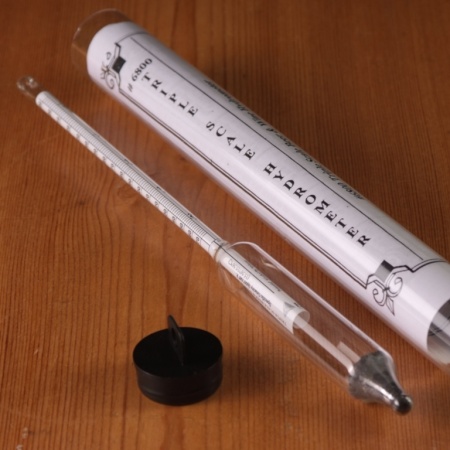 Click to Enlarge
This versatile 10" Hydrometer reads in all three scales used for brewing. The packing tube can be used as a test jar. Readings idealized at 60°F.

Scales:
Balling: 0-38%
Potential ABV: 0-22%
Specific Gravity: 0.990 - 1.170
Price: $8.99
Ship Weight: 0.34 Pounds
SKU: BSG-EZZZ6800

There are no reviews for this product. Please consider writing one.
Write a Review