Do you want to stay logged in?
For your security, you will be logged out shortly.
Supreme Gluten Free Malt Vinegar - 12 oz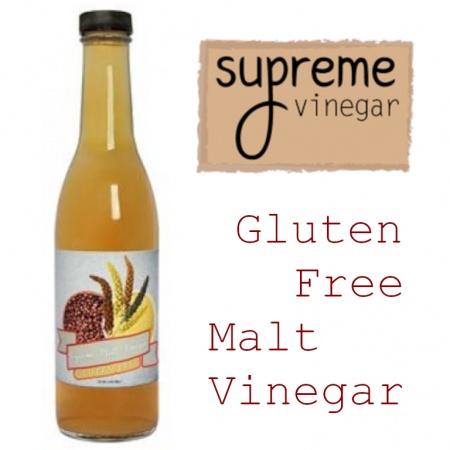 Click to Enlarge
Made from a buckwheat and millet malt ale before fermented into vinegar. An alternative to those who love malt vinegar for fish & chips or other uses, but can't stomach the gluten. Gluten levels are at less than 10 ppm according to lab testing (the lowest level measurable)

Sold in 12 oz bottle
Price: $9.99
Ship Weight: 1.54 Pounds
SKU: SV-VINEGAR

There are no reviews for this product. Please consider writing one.
Write a Review