Do you want to stay logged in?
For your security, you will be logged out shortly.
Lallemand London ESB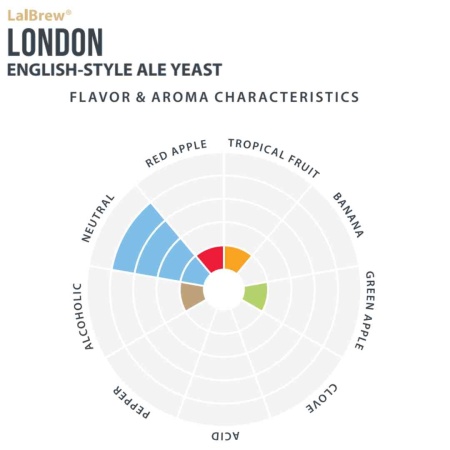 Click to Enlarge
London ESB yeast was selected from the Lallemand yeast culture library towards producing a range of English-style ales exhibiting clean, well-balanced aromatic profiles with moderate alcohol production. London ESB offers the right fermentation and aromatic profiles suitable for Extra Special Bitter styles as well as Pale Ale, bitter and other traditional English beers.

ATTENUATION - medium
FLOCCULATION - low

Sold in 11 g sachets.

Dry yeast is a gluten free product.
Price: $4.49
Ship Weight: 0.03 Pounds
SKU: BSG-BZZZ3619

There are no reviews for this product. Please consider writing one.
Write a Review