Do you want to stay logged in?
For your security, you will be logged out shortly.
Galena Pellet Hops - 1 OZ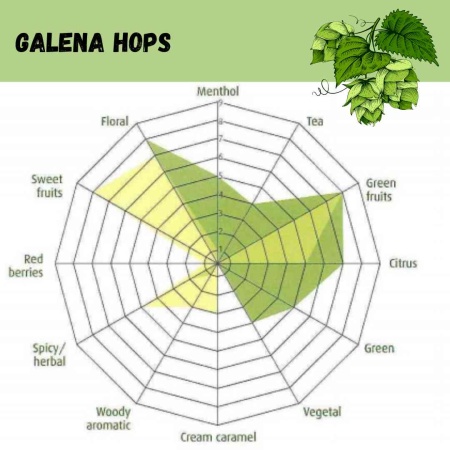 Click to Enlarge
Developed by the USDA breeding program in Idaho in 1968 and released in 1978, Galena is a high alpha variety with increasingly popular aroma characteristics. It has moderate tolerance to downy mildew and is susceptible to powdery mildew, but has good pickability of medium size, compact cones.

Aroma: Specific aroma descriptors include sweet fruits, pear, pineapple, blackcurrant, grapefruit, lime, gooseberry and spicy wood.

Typical Beer Style: American and English Ales

Alpha Acid: 13 - 15%

Sold in 1 OZ bag
Price: $2.49
Ship Weight: 0.07 Pounds
SKU: BM-HGAL1

There are no reviews for this product. Please consider writing one.
Write a Review