Do you want to stay logged in?
For your security, you will be logged out shortly.
Mangrove Jack's M36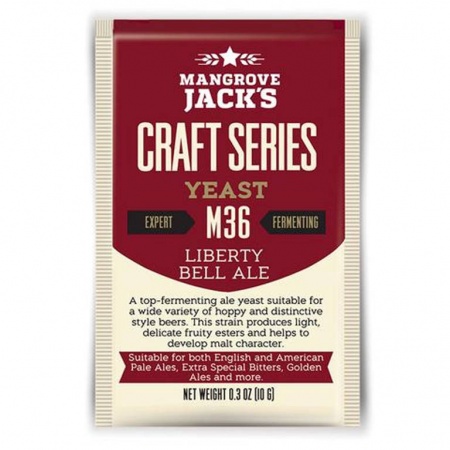 Click to Enlarge
Liberty Bell Ale Yeast

A top fermenting ale yeast suitable for a wide variety of hoppy and distinctive style beers. This strain produces light, delicate fruity esters and helps to develop malt character.

Suitable for both English and American Pale Ales, Extra Special Bitters, Golden Ales and more.

Attenuation: High (74 - 78%)
Flocculation: High

Sold in 10g sachets.

Dry yeast is a gluten free product.
Price: $4.99
Ship Weight: 0.03 Pounds
SKU: BSG-BZZZ3708

There are no reviews for this product. Please consider writing one.
Write a Review