Do you want to stay logged in?
For your security, you will be logged out shortly.
Homebrewing Starter Kit w/PET Carboy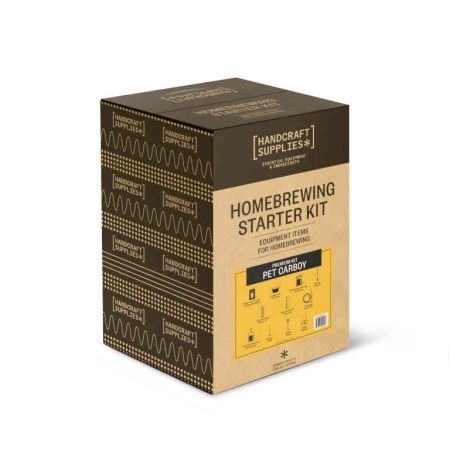 Click to Enlarge
This deluxe starter kit includes the following:

Premium Kit Contents:
8 gal (30 L) Fermenter with Tap & Airlock
Mixing Spoon
Thermometer Strips x 2
Hydrometer & Test Jar
Racking Assembly
5 Gal PET Carboy & Stopper
Bottle Filler
Bottle Brush
Bottle Capper
Equipment Cleanser
BYO Beginner's Guide to Homebrewing

*Components are subject to change without notice.

PLEASE NOTE: Ships from BSG Handcraft; please allow additional time for UPS or FedEx ground shipping; product availability dependent on BSG Handcraft. Actual shipping weight: 26 lbs
Price: $129.99
Ship Weight: 0.00 Pounds
SKU: BSG-QZBK5PET

There are no reviews for this product. Please consider writing one.
Write a Review