Do you want to stay logged in?
For your security, you will be logged out shortly.
Summit Pellet Hops - 1 OZ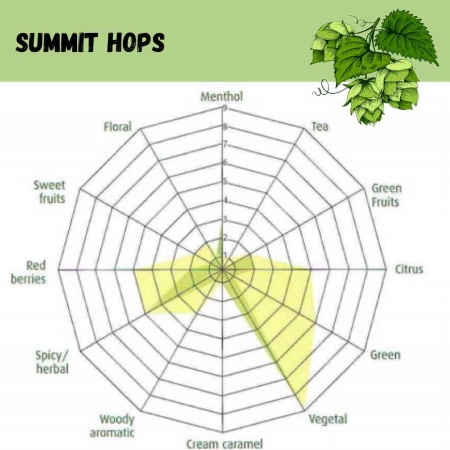 Click to Enlarge
Cross pollination of Lexus and an unspecified male; derived from numerous plants including Zeus, Nugget and male USDA varieties. Distinct spice, earthy, onion, garlic and citrus (pink grapefruit, orange and tangerine) tones.

Typical Beer Styles: IPA

Alpha Acid: 16.0 - 19.0%

Sold in 1 OZ bag
Price: $2.49
Ship Weight: 0.07 Pounds
SKU: BM-HSUM1

There are no reviews for this product. Please consider writing one.
Write a Review