Do you want to stay logged in?
For your security, you will be logged out shortly.
The Grapefruit Sessions IPA - Extract Recipe Kit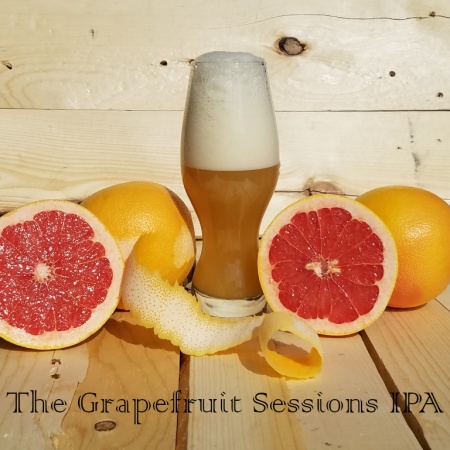 Click to Enlarge
Good Grains Recipe Kits ~ Gluten Free Crafted Beer

BEER PROFILE:
Original Gravity: 1.041
Final Gravity: 1.007
Alcohol By Volume: 4.44%
Color SRM: Approx. 6.8
Bitterness IBU: 76.4
Yield: 5 gallons

This extract recipe kit introduces the new home brewer to using a small amount of malt that is steeped for a short period of time without the need for any additional equipment. The malt adds to the flavor profile of the finished beer, and comes pre-milled inside of a grain steeping bag. Simply add the prepared bag containing malt to a small amount of water before you add the rest of the ingredients. It's that simple!

KIT INCLUDES: Step-by-step brewing tutorial including boil instructions, Sorghum syrup 45DE, Biscuit 4L Rice Malt, Munich Millet Malt, Tapioca Maltodextrin, Centennial hops, Cascade hops, Citra hops, Mosaic hops, Grapefruit Peel, Whirlfloc Tablet, and Lallemand Verdant IPA yeast

INGREDIENTS NEEDED BUT NOT INCLUDED: 2.5 tsp Yeast Nutrient, Priming sugar (if bottling)

EQUIPMENT NEEDED: 6+ gallon brew kettle, Primary fermenter with lid, Secondary fermenter w/ lid (optional), Airlocks, Sanitizer, Thermometer, Stainless stirring spoon, Bottling or kegging equipment
Price: $62.49
Ship Weight: 9.42 Pounds
SKU: GFHB-EX-GFRTIPA

There are no reviews for this product. Please consider writing one.
Write a Review