Do you want to stay logged in?
For your security, you will be logged out shortly.
Oktoberfest - All-Grain Recipe Kit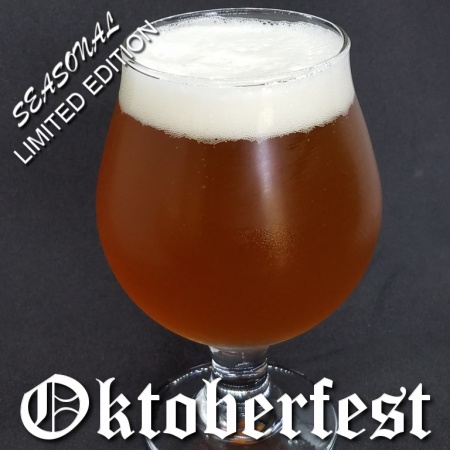 Click to Enlarge
Good Grains Recipe Kits ~ Gluten Free Crafted Beer

BEER PROFILE:
Original Gravity: 1.058
Final Gravity: 1.017
Alcohol By Volume: 5.3%
Color SRM: 6.96
Bitterness IBU: 24.3
Yield: 5 gallons

SEASONAL RECIPE KIT - Limited Edition!

●●●YEAST NOT INCLUDED●●●
Recommended Yeasts:
● Ale – Nottingham or Kolsch
● Lager – W34/70 or S-23
● Wheat – Belgian Wit
●●●●●●●●●●●●●●●●●●●●●●●●

Oktoberfest is a malt forward German beer style with sweet toasty tones and a semi-dry finish. Malts are a naturally gluten free product malted in a dedicated gluten free facility. Produces gluten free beer. Use Amylase Enzymes to convert starches into sugars which can then be fermented by brewing yeast.

KIT INCLUDES: Step-by-step brewing tutorial including mash, sparge and boil instructions, Vienna millet malt, Biscuit rice malt, Munich millet malt, Pale Buckwheat malt, Mt. Hood hops, Hallertau hops, and Whirlfloc tablet.

INGREDIENTS NEEDED BUT NOT INCLUDED: Termamyl AND SEBAmyl L, 2.5 tsp Yeast Nutrient, 5 oz Priming sugar (if bottling), Yeast.

EQUIPMENT NEEDED: 8+ gallon brew kettle, 10 gallon mash tun, 5 - 10 gallon HLT, Primary fermenter with lid, Secondary fermenter w/ lid, Airlocks, Sanitizer, Thermometer, Grain mill, Stainless stirring spoon, Bottling or kegging equipment
Price: $74.99
Ship Weight: 17.29 Pounds
SKU: GFHB-AG-OKTFEST

There are no reviews for this product. Please consider writing one.
Write a Review