Do you want to stay logged in?
For your security, you will be logged out shortly.
Lallemand NovaLager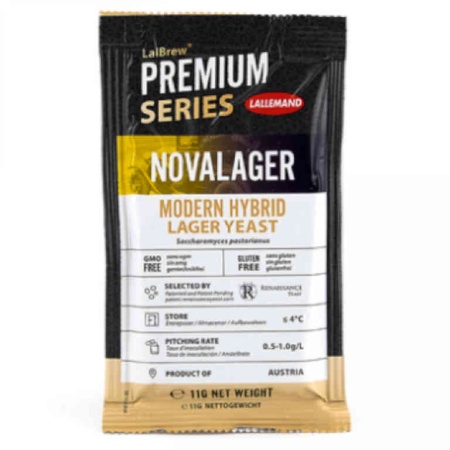 Click to Enlarge
LalBrew NovaLager™ is a true bottom-fermenting yeast selected to produce clean lager-style beers with the optimal fermentation performance of ale yeast. NovaLager™ produces lager styles at higher fermentation temperatures, lower pitch rates, and faster fermentation times than traditional lagers. NovaLager™ produces a clean, unique lager profile with high attenuation and medium flocculation.

Sold in 11g sachets
Price: $4.99
Ship Weight: 0.03 Pounds
SKU: BSG-BZZZ3611

There are no reviews for this product. Please consider writing one.
Write a Review