Do you want to stay logged in?
For your security, you will be logged out shortly.
Lallemand Windsor Ale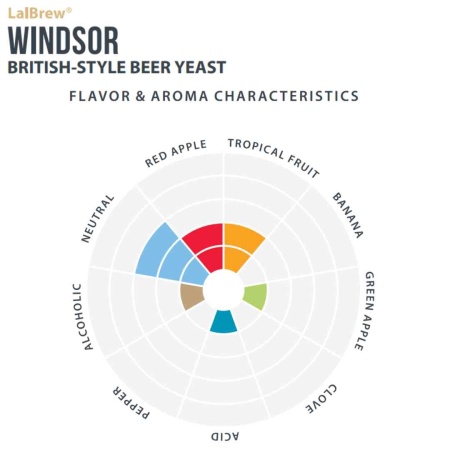 Click to Enlarge
Pale ale to porter with moderate alcohol levels and the flavor & aroma characteristics of the best traditional ales. Depending on the composition of the recipe, Windsor demonstrates moderate attenuation which will leave a relatively high gravity (density). Recommended fermentation temperature range for Windsor is 17° to 21°C (64° to 70°F).

ATTENUATION - medium
FLOCCULATION - low

Sold in 11 g sachets.

Dry yeast is a gluten free product.
Price: $4.49
Ship Weight: 0.03 Pounds
SKU: BSG-BZZZ3618

There are no reviews for this product. Please consider writing one.
Write a Review