Do you want to stay logged in?
For your security, you will be logged out shortly.
Mangrove Jack's M84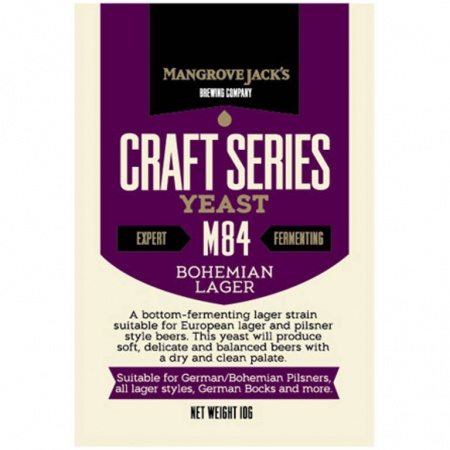 Click to Enlarge
Bohemian Lager Yeast

A bottom-fermenting lager strain suitable for European lager and pilsner style beers. This yeast will produce soft, delicate and balanced beers with a dry and clean palate.

Suitable for German/ Bohemian pilsners, all lager styles, German bocks and more.

Attenuation: High (72 - 76%)
Flocculation: High

Sold in 10g sachets.

Dry yeast is a gluten free product.
Price: $4.99
Ship Weight: 0.03 Pounds
SKU: BSG-BZZZ9835

There are no reviews for this product. Please consider writing one.
Write a Review