Do you want to stay logged in?
For your security, you will be logged out shortly.
SafBrew WB-06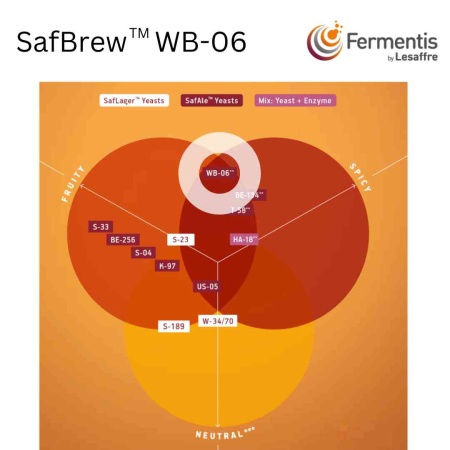 Click to Enlarge
A speciality yeast selected for wheat beer fermentations. The yeast produces subtle estery and phenol flavor notes typical of wheat beers. The choice of Wheat or Weizen bier fans.

Spicy, estery flavors ideal for continental beer styles. The right choice for bottle-conditioning.

ATTENUATION - 86-90%
FLOCCULATION - slow

Sold in 11.5g sachets.

Dry yeast is a gluten free product.
Price: $5.49
Ship Weight: 0.03 Pounds
SKU: BSG-BZZZ3634

There are no reviews for this product. Please consider writing one.
Write a Review