Do you want to stay logged in?
For your security, you will be logged out shortly.
SafAle US-05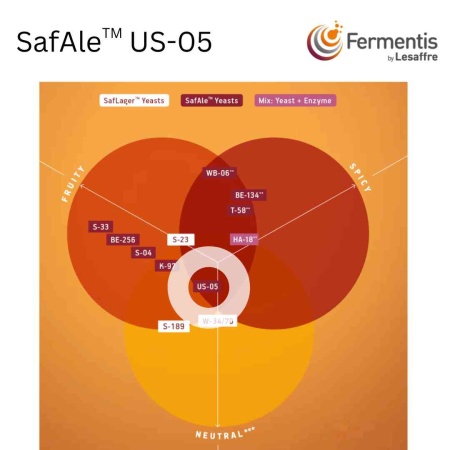 Click to Enlarge
Ready-to-pitch American ale yeast for well balanced beers with low diacetyl and a very crisp end palate.

ATTENUATION - 72-80%
FLOCCULATION - medium

Sold in 11.5g sachets.

Dry yeast is a gluten free product.
Price: $4.99
Ship Weight: 0.03 Pounds
SKU: BSG-BZZZ3629

There are no reviews for this product. Please consider writing one.
Write a Review