Do you want to stay logged in?
For your security, you will be logged out shortly.
YQH-1320 Pellet Hops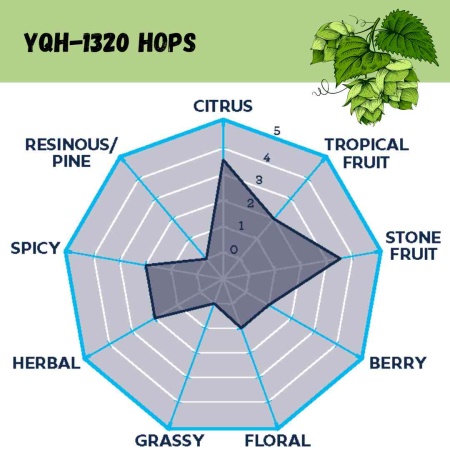 Click to Enlarge
Clean, bright, and slightly spicy, YQH-1320 performs well in all IPA styles, both on its own and alongside other hop varieties.

Pale Ales, Golden Ales, Wild Ales, Wheat Beers, Fruit Beers, and Saisons all stand to benefit from further explorations with YQH-1320.

Sensory: Layers of citrus give way to notes of pineapple, guava, lime, white peach, and orange zest.

Brewing Values:
Alpha Acid Range: 8 - 9%
Beta Acid Range: 5 - 6%
Co-Humulone as % of Alpha: 32.3%
Total Oil mL/100 g: 1.7 - 2.1

Sold in 1 OZ bag
Price: $3.79
Ship Weight: 0.07 Pounds
SKU: BSG-HYQ1001Z

There are no reviews for this product. Please consider writing one.
Write a Review