Do you want to stay logged in?
For your security, you will be logged out shortly.
Lavender Elixir 2 oz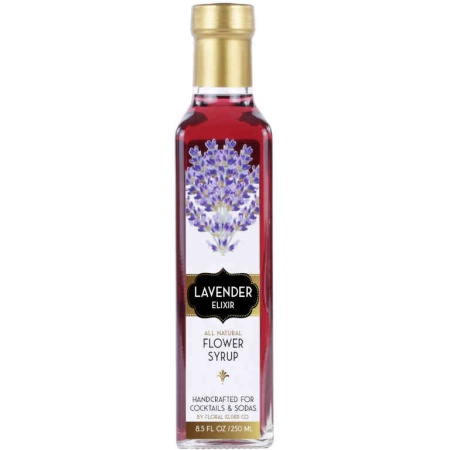 Click to Enlarge
For over 2,000 years, lavender has been used for its calming, healing properties and its delightful flavor and fragrance. This Elixir was created by blending fragrant english lavender, harvested and distilled in France, with a light organic blueberry.

Tasting Notes - Floral, berry, citrus

Ingredients: Pure cane sugar, filtered water, all natural English lavender extract, organic blueberry extract, plant-based color.

Sold in 2 oz bottles.
Price: $9.59
Ship Weight: 0.34 Pounds
SKU: FEC-MLE

There are no reviews for this product. Please consider writing one.
Write a Review