Do you want to stay logged in?
For your security, you will be logged out shortly.
Star Anise (Whole) - 1 OZ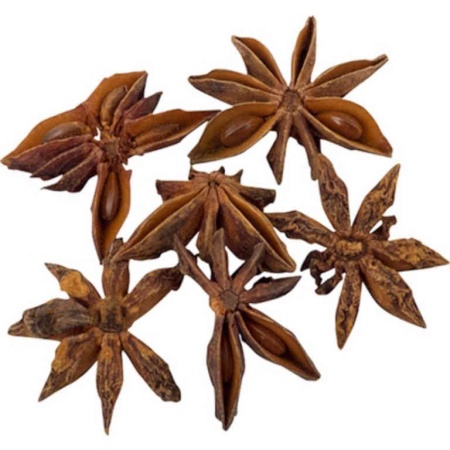 Click to Enlarge
Star Anise, also called Chinese Star Anise and Star Aniseed, is a spice obtained from the fruits of an Asian shrub. It is so-named because the seed pods are star-shaped and contain a highly aromatic compound called anethole, which is responsible for the anise-like flavor of the spice.

Sold in 1 OZ bag
Price: $4.99
Ship Weight: 0.13 Pounds
SKU: BM-AJ85

There are no reviews for this product. Please consider writing one.
Write a Review