Do you want to stay logged in?
For your security, you will be logged out shortly.
Yogurt Starter Culture - Vegan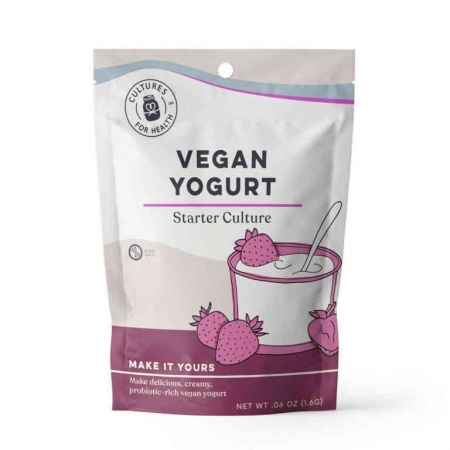 Click to Enlarge
Not eating dairy? No problem! You can make creamy, dairy-free yogurt right at home. Use this culture with soy milk, coconut milk or other non-dairy milks to make a smooth, mild yogurt that's miles better than store-bought. The Vegan Starter Culture contains 4 packets of starters. It is a direct-set culture - meaning each packet will only make one batch.

Sold individually.
Price: $12.99
Ship Weight: 0.13 Pounds
SKU: CH-3-6S

There are no reviews for this product. Please consider writing one.
Write a Review