Do you want to stay logged in?
For your security, you will be logged out shortly.
Kefir Starter Culture - Single Unit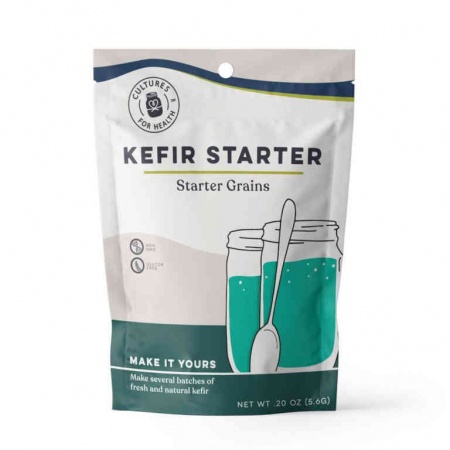 Click to Enlarge
This kefir starter culture makes both milk and water kefir. It's a powdered culture, which means each packet can be recultured a few times. A great choice for beginners, kefir experimenters, and those who don't want to maintain kefir grains.

Sold individually.

AVAILABLE STOCK: Product availability dependent on current inventory; Any charges for out-of-stock product will be refunded.
Price: $12.99
Ship Weight: 0.48 Pounds
SKU: CH-2-1S

There are no reviews for this product. Please consider writing one.
Write a Review