Do you want to stay logged in?
For your security, you will be logged out shortly.
Premier Blanc Wine Yeast 5 g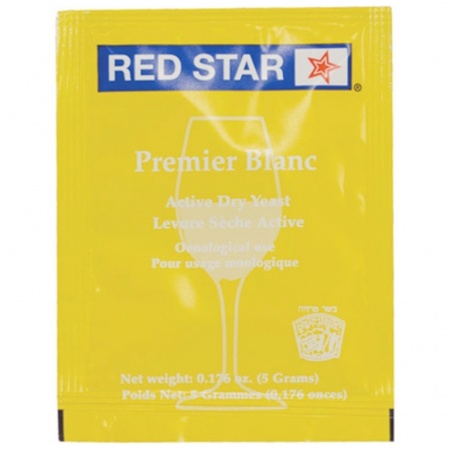 Click to Enlarge
Red Star Premier Blanc, a strain of Saccharomyces bayanus, is moderately vigorous with high SO2 and alcohol tolerance. Fairly neutral. For still or sparkling wines and fairly good with stuck fermentations. Cold tolerant.

The fermentation rate is very slow, while the growth rate is high. This is a candidate for problems with high ennoculums and high DAP additions. Alcohol tolerance: 14-16%.

Sold in 5 g sachets.
Price: $1.79
Ship Weight: 0.07 Pounds
SKU: BSG-BZZZ4904

There are no reviews for this product. Please consider writing one.
Write a Review