Do you want to stay logged in?
For your security, you will be logged out shortly.
Stainless Steel Beer Faucet Shank - 3 in.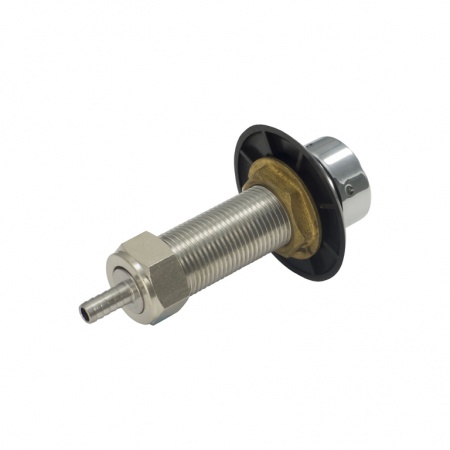 Click to Enlarge
Stainless Steel Faucet Shank

Dimensions:

4-1/4" - Total Length (Tip to Tip)
3-1/8" - Shank Length (Without Nut & Nipple)
2-1/4" - Thread Length
1-3/4" - Pass Through Length
3/16" Nipple

Installation note: On a fridge there is generally no coolant lines running through the door but please check to see there are no lines connecting the door and the rest of the refrigerator. To test for coolant lines on a freezer start with a warm freezer then plug the unit in with the lid open. You should be able to see the lines form condensation on the inside of the freezer where there are lines running. Please still use caution when drilling.

Sold individually
Price: $19.99
Ship Weight: 0.69 Pounds
SKU: BM-D1244A

There are no reviews for this product. Please consider writing one.
Write a Review