Do you want to stay logged in?
For your security, you will be logged out shortly.
Dual Gauge Nitrogen/Argon Regulator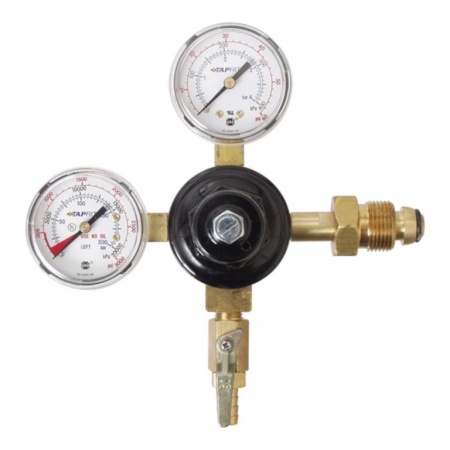 Click to Enlarge
A high quality dual guage Nitrogen and Argon regulator for beer or winemaking. This can be used to dispense Argon, Nitrogen, or BeerGas mixes (used for Guinness, and some other draft beers). CGA 580 Regulator, Made in the USA by Taprite.

Boxed individually in cardboard boxes. Sold individually.

AVAILABLE STOCK: Product availability dependent on current inventory; Any charges for out-of-stock product will be refunded.
Price: $119.99
Ship Weight: 4.00 Pounds
SKU: BM-D1070

There are no reviews for this product. Please consider writing one.
Write a Review