Do you want to stay logged in?
For your security, you will be logged out shortly.
Nugget Pellet Hops - 1 OZ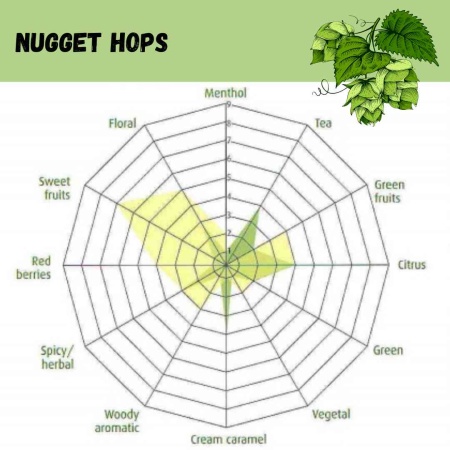 Click to Enlarge
Known best for the smooth, clean bitterness it imparts, Nugget can also be put to use as an aroma hop. It is right at home in most American craft styles, especially those for which hop bitterness is a primary component.

Mild and quite sweet with a low-key, herbal/fruit quality: ginger, fresh oregano, rosemary.

Alpha Acid: 11.5-14%

Sold in 1 OZ bag
Price: $3.09
Ship Weight: 0.07 Pounds
SKU: BSG-HNUG001Z

There are no reviews for this product. Please consider writing one.
Write a Review