Do you want to stay logged in?
For your security, you will be logged out shortly.
Mangrove Jack's M31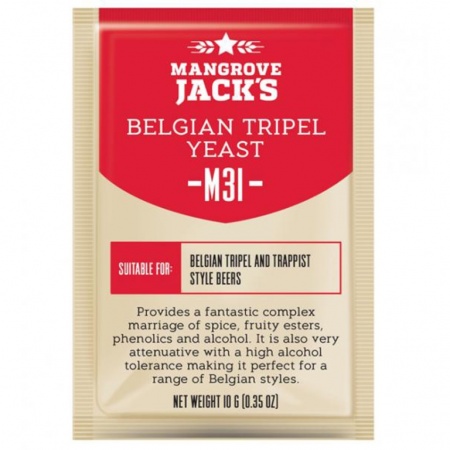 Click to Enlarge
Belgian Tripel Yeast

Provides a fantastic complex marriage of spice, fruity esters, phenolics and alcohol. It is also very attenuative with a high alcohol tolerance making it perfect for a range of Belgian styles.

Attenuation: Very High (82 - 88%)
Flocculation: Medium

Sold in 10 g sachets.

Dry yeast is a gluten free product.
Price: $4.99
Ship Weight: 0.03 Pounds
SKU: BSG-BZZZ9834

There are no reviews for this product. Please consider writing one.
Write a Review