Do you want to stay logged in?
For your security, you will be logged out shortly.
B-BRITE Cleanser - 8 oz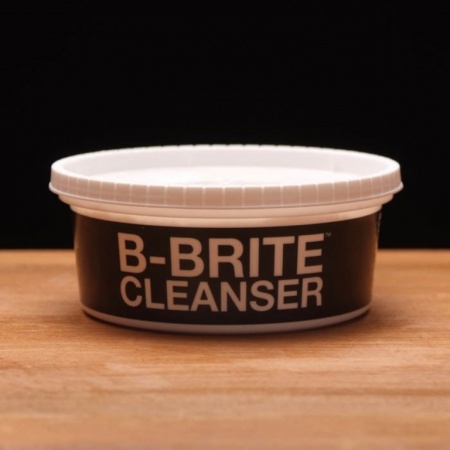 Click to Enlarge
B-BRITE™ is an eco-friendly cleaner that uses sodium percarbonate and sodium carbonate to remove stains, beerstone and other fermentation residues. It contains no chlorine (contrast C-BRITE™) and no disulfites (contrast sodium metabisulfite and potassium metabisulfite). While it is not a sanitizer or disinfectant, B-BRITE™ has moderate antimicrobial properties that are beneficial in fermentation settings. It is safe to use on all materials.

Recommended usage: Dissolve one tablespoon of B-BRITE™ per gallon of warm water (4 mL per L). Wash equipment with B-BRITE™ solution and then rinse with clear, cold water. For descaling of significant mineral buildup, a 20-30 minute soak in B-BRITE™ solution might be required. Rinse with clear, cold water after soaking.
Price: $4.49
Ship Weight: 0.75 Pounds
SKU: BSG-EZZ7000A

There are no reviews for this product. Please consider writing one.
Write a Review