Do you want to stay logged in?
For your security, you will be logged out shortly.
Back To Black IPA - Extract Recipe Kit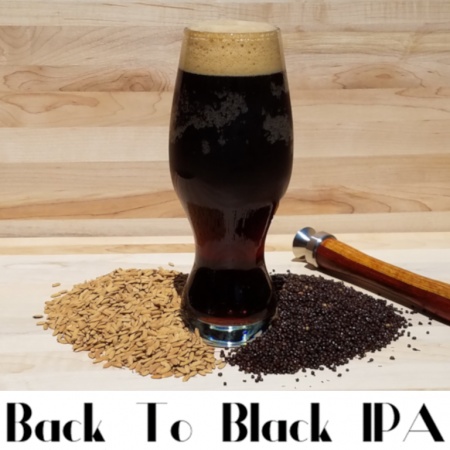 Click to Enlarge
Good Grains Recipe Kits ~ Gluten Free Crafted Beer

BEER PROFILE:
Original Gravity: 1.046
Final Gravity: 1.008
Alcohol By Volume: 5%
Color SRM: 21.08
Bitterness IBU: 67.6
Yield: 5 gallons

This extract recipe kit introduces the new home brewer to using a small amount of malt that is steeped for a short period of time without the need for any additional equipment. The malt adds to the flavor profile of the finished beer, and comes pre-milled inside of a grain steeping bag. Simply add the prepared bag containing malt to a small amount of water before you add the rest of the ingredients. It's that simple!

KIT INCLUDES: Step-by-step brewing tutorial including boil instructions, Sorghum syrup 45DE, D-180 Candi Syrup, Biscuit 18L Rice Malt, Caramel 240L Millet Malt, Tapioca Maltodextrin, Magnum hops, Amarillo hops, Cascade hops, Whirlfloc tablet, Safale US-05 yeast

INGREDIENTS NEEDED BUT NOT INCLUDED: 2.5 tsp Yeast Nutrient, Priming sugar (if bottling)

EQUIPMENT NEEDED: 6+ gallon brew kettle, Primary fermenter with lid, Secondary fermenter w/ lid (optional), Airlocks, Sanitizer, Thermometer, Stainless stirring spoon, Bottling or kegging equipment
Price:
$73.29
SPECIAL: $65.09
Ship Weight: 10.16 Pounds
SKU: GFHB-EX-BLCKIPA
There are no reviews for this product. Please consider writing one.
Write a Review