Do you want to stay logged in?
For your security, you will be logged out shortly.
Lallemand American West Coast Ale BRY-97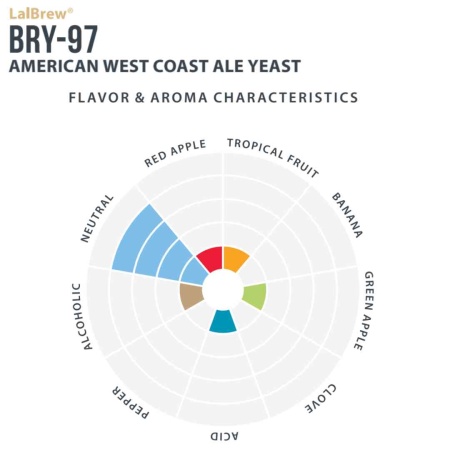 Click to Enlarge
BRY-97 American West Coast Yeast was selected from the Siebel Institute Culture Collection and is used by a number of commercial breweries to produce different types of ale. The propagation and drying process have been specifically designed to deliver high quality beer yeast that can be used simply and with reliability to help produce ales of the finest quality. No colors, preservatives or other unnatural substances have been used in its preparation.

ATTENUATION - medium to high
FLOCCULATION - high

Sold in 11 g sachets.

Dry yeast is a gluten free product.
Price: $4.49
Ship Weight: 0.03 Pounds
SKU: BSG-BZZZ3617

There are no reviews for this product. Please consider writing one.
Write a Review