Do you want to stay logged in?
For your security, you will be logged out shortly.
Bravo Pellet Hops - 1 OZ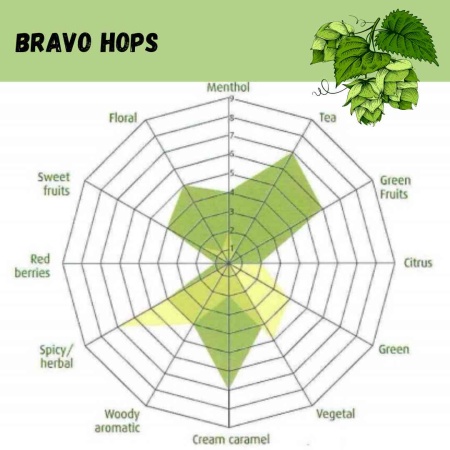 Click to Enlarge
Developed by Hopsteiner Breeding Company and released in 2006, Bravo is a second generation super-alpha variety. It is an excellent bittering variety but showcases pleasant fruit and sweet floral aroma characteristics too.

Aroma: Specific aroma descriptors include orange, vanilla and floral.

Typical Beer Style: American Ales

Alpha Acid: 15 - 18%

Sold in 1 OZ bag
Price: $2.49
Ship Weight: 0.07 Pounds
SKU: BM-HBRA1

There are no reviews for this product. Please consider writing one.
Write a Review