Do you want to stay logged in?
For your security, you will be logged out shortly.
Lemondrop Pellet Hops - 1 OZ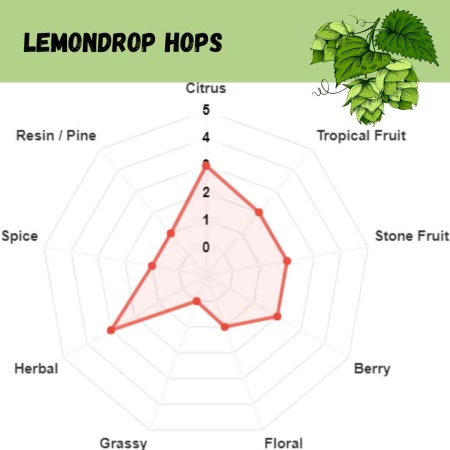 Click to Enlarge
The name truly says it all. Lemondrop™ offers a "unique lemon-citrus character with a pleasant aroma." The bright citrus and subtle herbaceous notes are perfect for sessionable beers. While ales tend to bring out her sweeter side, Lemondrop™ is delicate and refined enough for quality lagers.

Aroma: Citrus and subtle herbaceous notes

Typical Beer Style: Pale Ale, Lager, and IPA

Alpha Acid: 5% - 7%

Sold in 1 OZ bag
Price: $2.99
Ship Weight: 0.07 Pounds
SKU: BM-HLEM1

There are no reviews for this product. Please consider writing one.
Write a Review