Do you want to stay logged in?
For your security, you will be logged out shortly.
Mangrove Jack's M54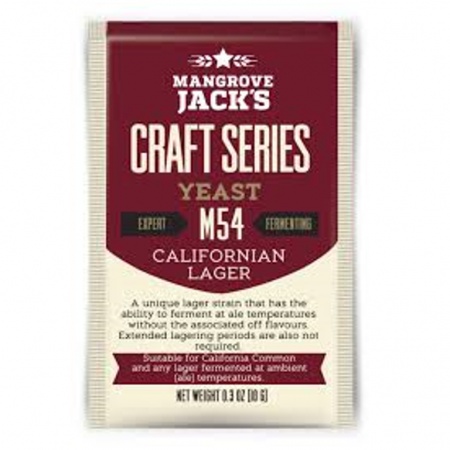 Click to Enlarge
A unique lager strain that has the ability to ferment at ale temperatures without the associated off flavors. Extended lagering periods are also not required.

Suitable for California Common and any lager fermented at ambient (ale) temperatures.

Attenuation: High (77 - 82%)
Flocculation: High

Sold in 10g sachets.

Dry yeast is a gluten free product.
Price: $4.99
Ship Weight: 0.03 Pounds
SKU: BSG-BZZZ3707

There are no reviews for this product. Please consider writing one.
Write a Review