Do you want to stay logged in?
For your security, you will be logged out shortly.
1000 Micron Stainless Steel Mesh Screen for original Grainfather G30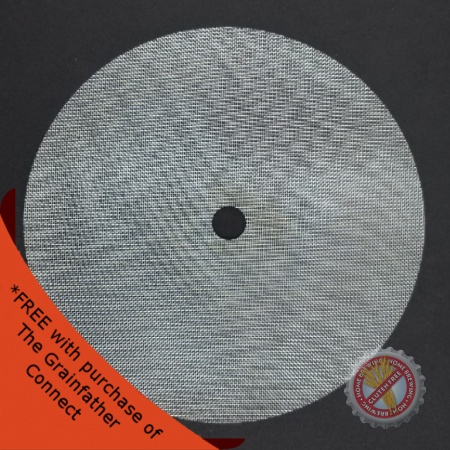 Click to Enlarge
*Free with purchase of The Grainfather! (Receive a voucher redeemable for full purchase price)

Conventional false bottoms typically have holes / gaps too large to prevent gluten free malts from passing through. In our February 24th 2018 blog 'Q&A with Beirly Brewing and New False Bottom Recommendation' we shared with you our success using a conventional false bottom modified with a stainless steel mesh screen. And in our November 10th 2019 blog 'Brewing Gluten Free Beer Using The Grainfather Part 6' we compared the results of using a 500 and 1000 micron stainless steel mesh screen with The Grainfather.

We now offer a 1000 Micron 304 Stainless Steel Mesh Screen that can be attached above the bottom perforated plate in The Grainfather.
Price:
$42.49
SPECIAL: $24.99
Ship Weight: 0.37 Pounds
SKU: GFHB-SSTGF

Works great with a little finesse
By Shawn on 03/13/2020
Excellent at keeping the grain bits out of the kettle while also allowing to run the pump fully open for a strong recirculation. It is a bit of a pain to get the gasket seated just right, but it's doable. I have found that it gets easier after a couple brews.
---
Write a Review